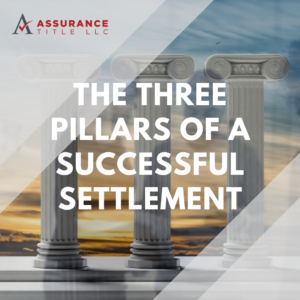 Reaching the closing table on the purchase of any piece of property is a complex transaction. 
You'll encounter moving parts at every turn, and surprises can pop up at the worst times. But no matter what the transaction throws your way, you can overcome it when you have three key pieces working together.
The buyer's agent, the lender and the title company.
We can't stress enough how important it is to have each of these three pillars on the same page from the very beginning. If any one of these entities is going rogue, the whole settlement is suddenly at risk.
But when all three are working together, like a well-oiled closing machine, then there is no obstacle that can't be overcome. Read more